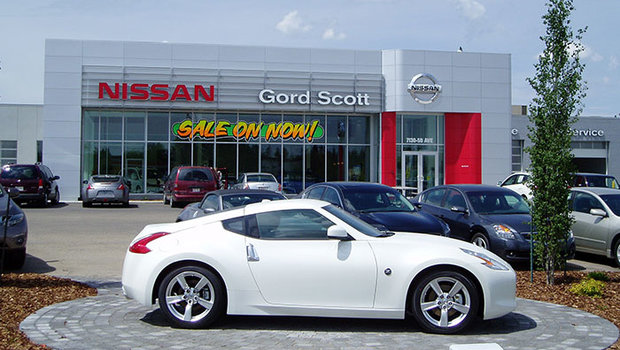 Gord Scott Nissan
We offer a different sales experience than most. You are in control of your customer, and the pressure of high sales volumes doesn't exist.

Are you experienced in automotive sales, electronics sales, and equipment sales? Looking to earn more income but not give up your customers?

At Gord Scott Nissan you are the only customer touch point, no more "turn over to the business office." Keep more money in your pocket and provide a better customer experience at the same time. We understand the industry has changed so much in the past few years and we are offering a unique way of selling where you, the sales person, will get to do your own deals, from selling the car right to being the business manager with your customer. What that means to you is much more money in your pocket!

We offer a detailed training curriculum, benefits, Group RRSP, and a training period salary. Our dealership also has a built in fitness center for your use 24/7.

Come experience Nissan's huge model lineup of Trucks, SUVs, Cars, and Sports Cars.

Please forward resume to: neil.mcleod@scottsville.com or tracey.gilbertson@scottsville.com
No phone calls please.