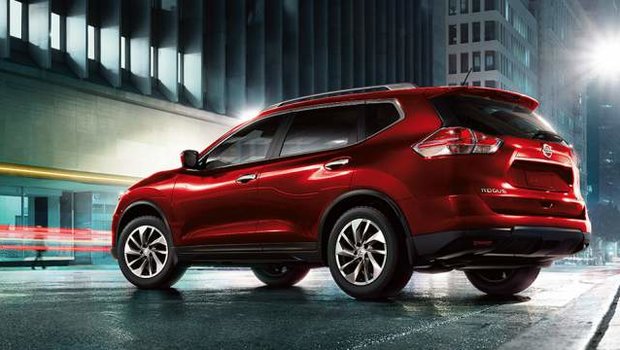 The Nissan Rogue is a small crossover that has had great success over the years. That's explain in part by the fact that it is well balanced and ultimately offers something for everyone and every need, but also because Nissan is always striving to improve its compact SUV in every possible way.
The new 2017 Nissan Rogue unveiled at the Miami Auto Show a few weeks ago is proof that Nissan doesn't intend to sit back and simply hope its compact SUV will be successful. The new Rogue is better in every way. It keeps the characteristics that made it Nissan's most popular model in Canada, and improves in other areas.
Here are five things you should know about the 2017 Nissan Rogue
The little brother of the Nissan Pathfinder
The cosmetic changes made to the Nissan Rogue have been see on other Nissan vehicles, including the recently redesigned Nissan Pathfinder, Nissan Armada and Nissan Murano. A new grill which now features Nissan's prominent V-shape, new headlights and new 17" or 19" wheels are just a few of the changes that make the 2017 Rogue stand out in the crowd.
A new interior design
Inside, the 2017 Nissan Rogue gets a new steering wheel, and higher-quality materials and trims. A new version called Platinum Reserve ups the ante in terms of luxury and refinement.
Same engine for the 2017 Nissan Rogue
No changes for the 2017 Nissan Rogue when it comes to its powertrain. It will thus continue to be powered by a 4-cylinder 2.5L engine which produces 170 horsepower and 175 lb-ft of torque. It's mated to a continuously variable XTronic automatic transmission which can send power to the front wheels or all four wheels.
More safety features
The 2017 Nissan Rogue offers even more safety features than ever before. Indeed, lane keep assist, lane departure warning, emergency braking with pedestrian detection and adaptive cruise control are now offered. In terms of convenience, the 2017 Nissan Rogue still continues to offer an optional third row to fit a total of seven passengers, and heated seats are now standard. A movement-activated rear tailgate is also added to the mix, along with a host of other features as well.
The star of the Nissan family in Canada
In Canada, the Nissan Rogue is the star of the family. It ranks 2nd in terms of compact SUV sales in Canada, and is by far the most popular Nissan in the country.
Want to know more? Contact Gord Scott Nissan in Red Deer, Alberta today for more information on the all-new 2017 Nissan Rogue!