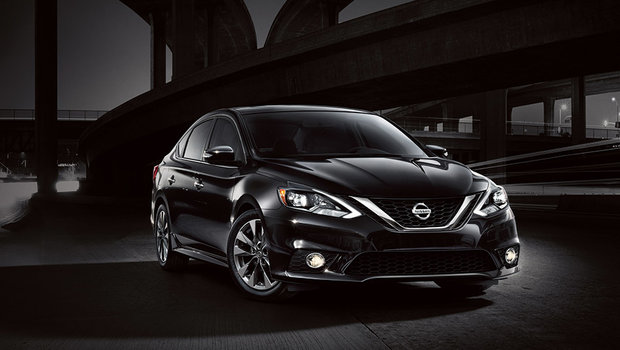 Gord Scott Nissan
The 2016 Nissan Sentra is everything you'd hope to find in a compact sedan -- and more.
It might not all be new, but the latest edition of the already-popular Nissan Sentra has gone through a mid-cycle refresh. With 20% of the sedan brand new, the model's newest iteration is showing some serious growth in the design, driveability and engineering domains that's sure to push it the top of its segment in no time.
Subtle Improvement, Serious Performance
You might not have thought anything needed fixing on the previous generation Nissan Sentra, and you wouldn't have been wrong. However, the great designers and engineers at Nissan figured the Sentra could do with some serious revamping and updating to bring it squarely into the compact sedan fray with ample features to take out the best of the best and rise to the top.
So, what exactly did they change on this new 2016 Nissan Sentra model? Well, they gave it an all-new exterior look that fits in beautifully with the current lineup of Nissan vehicles and sports the same family "V-Motion" front fascia. The Sentra now aligns perfectly with the Altima, Maxima and Murano in terms of looks. Nissan also added standard LED headlights (SL and SR models) that give the sedan and decidedly modern and futuristic look. And in the back, you'll be greeted with an all-new rear with revamped taillights, as well.
Part of a segment with some heavy-hitters, the 2016 Nissan Sentra enters the ring as an already strong and popular model, so the newest edition will only increase its attraction as it's been updated in all the right ways with dashing new looks, brand new integrated technology and a great drive.
While the 2016 Nissan Sentra sports a new exterior look, underneath you'll find the same 1.8L 4-cylinder mill; and that's just fine because it pushes out a sufficient 130 horsepower and 120 lb-ft of torque. A 6-speed manual is standard equipment -- however, there's also an Xtronic CVT available. Power is sent to the front wheels across all models.
Effortless Tech
The majority of the mid-cycle changes have taken place inside the new Sentra. Nissan now offers Apple's Siri connect for the first time in the Sentra, along with NissanConnect and its many features and apps. The beauty of this system is that it connects effortlessly to your smartphone, allowing the car to read your text messages, set reminders, make calls, and more, all while you focus on driving and the staying safe.
With its all-new exterior and technologically updated interior, along with an already tried and tested fuel-efficient powerplant and drive, the 2016 Nissan Sentra is everything you'd hope to find in a compact sedan -- and more.
To find out more about the brand new 2016 Nissan Sentra, head down to your local Gord Scott Nissan dealer today to speak to one of our experts -- and don't forget to book a test drive, too.